Based on a true story, I'm A New Yorker chronicles the comic and tragic tale of a small town girl from Massachusetts who moves to New York City. Searching for the true meaning of what it is to be a New Yorker, she finds herself fascinated by the small things NY has to offer, such as the first time bliss of being introduced to a bagel with cream cheese and lox, ultimately she falls for and marries a charming, but certifiable nut-job. I'm A New Yorker features songs by Ian Finkel, Alan Menken, Carlos Elita Almaran and Shelton Brooks. Ms. Allen will be accompanied by Joel Martin on piano.
Starring Cheryl Ann Allen, Written by Ian Finkel
Cheryl Ann Allen (Performer) has been immersed in show business her entire life. She has performed in numerous venues opening for such great stars as Jackie Mason, Rodney Dangerfield and SAl Richards to name a few. Her voice has been heard on numerous recordings, most recently "It 's Never Too Late" (Fyvush Finkel). Currently, Cheryl Ann has presented her one woman show "Sophie Tucker in Person" that explores the life of Sophie Tucker, the great Vaudeville star to great critical acclaim. She has performed this show at numerous venues in Florida and New York City. Cheryl Ann has been featured in such shows as Jacque Brell, Mame and many other musical reviews. She has brought her show to The Taj Mahal in Atlantic City and toured England as Lead singer with the Shangri Las 50's rock group.
Ian Finkel (Writer/ Director) is regarded as the World's Greatest Xylophone Virtuoso. He has appeared and written for such stars as Michael Feinstein, Sid Caesar, Ginger Rogers, Tito Puente, Larry Gatlin, Martin Mull, Madeline Kahn to name just a few. Mr. Finkel has covered much ground in the music world. He has appeared on all major television stations, recorded for most record labels and has had successful concert tours in Japan, Korea, Canada, Mexico, England, Norway, Puerto Rico and throughout the U.S. Ian has collaborated with Philip Glass and has heard his works performed by numerous orchestras such as the American Symphony Orchestra and the Little Orchestra Society.
Ian has performed in and written for numerous television shows, films, and live performances including: Love Laffs (Lifetime) with Tern Gar, Martin Mull (Showtime), Jerry Lewis Telethon, Woody Allen's Radio Days, Emo Phillips, Judy Tenuta, Taj Mahal hotel (Atlantic City), Michael Feinstein on Broadway, Sid Caesar Show at the Village Vanguard and Broadway, Second Avenue to Broadway, Fyvush Finkel Live, Read-a-thon w/Sesame Street Players, Rainbow Wars (nominated for Academy Award), Songs from the Neighborhood (Grammy Award), It's Up To All Of Us, Sophie Tucker In Person (Director, Writer, Orchestrator), Addicted to Show Business (Director, Writer, Arranger), Nick at Nite Music of Vic Mizzy (Adams Family, Green Acres), IBM Industrials, CNN Cable News, Port Authority, hundreds of colleges across the US and Canada (Juilliard, Manhattan School of Music, Peabody, etc.) Condo tours of Florida, headliner on all cruise ship lines. Ian is thrilled to have his novels, Three Is The Charm, Sex Stories My Wife Told Me, Transmutation Blues and Vaudeville 1922 published by Denise Notermans, More4Many.
PRESS and PR contact info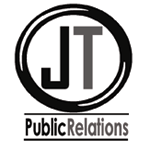 Joe Trentacosta
President, JT Public Relations
(646) 481-6583 | (973) 568-8236 | joe@jt-pr.net | www.jt-pr.net