Sophie Tucker In Person
In this irresistable one woman show Cheryl Ann Allen brings to life all the music, humor and drama of one of the greatest stars in show business "Sophie Tucker". From Vaudeville era to the Ed Sullivan Show, the audience will be dazzled and enthralled seeing Ms. Tucker brought back to the stage through her great music and anecdotes of her life. Ms. Tucker is accompanied by her pianist and confidant Mr. Ted Shapiro. At this evening in the theater the audience will be transported to an era of entertainment where great songs and humor left them with laughs, tears and warm memories.
Sophie Tucker immigrated to the United States and settled with her family in Hartford, Connecticut, where she helped out at her parents' kosher diner and rooming house. Surrounded by theater performers at a young age, Tucker began singing for her customers. After a failed marriage, Tucker moved to New York and got a vaudeville job. First performing in blackface, she soon began singing the songs that made her famous, including "Some of These Days" and "My Yiddishe Momma," throughout the world. She performed in several films in the 1930s and 1940s. Tucker challenged stereotypes of age, size and gender and one historian has labeled her a feminist of pop culture.

I've been rich and I've been poor. Believe me, honey, rich is better.

From birth to age eighteen, a girl needs good parents. From eighteen to thirty-five she needs good looks. From thirty-five to fifty-five, she needs a good personality. From fifty-five on, she needs good cash.

I've been writing a book for years. It's called Horses That Owe Me Money, and I haven't come to the end of it yet.
PRESS and PR contact info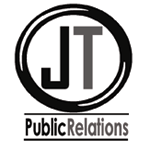 Joe Trentacosta
President, JT Public Relations
(646) 481-6583 | (973) 568-8236 | joe@jt-pr.net | www.jt-pr.net
Praise for Sophie Tucker In Person
…it's more than just an able mimicking, it's a veritable resurrection of the sensational Sophie!
…she "sang with a better, more powerful voice than Sophie herself."
…standing ovations for the performances of Ms. Allen, as she sang and narrated the tragic and driven personal journey of a star…